Speech Works by Elissa provides diagnostic assessment, consultation, and treatment of various speech and/or language problems for individuals of all ages. Patients are referred for an evaluation and/or therapy for various concerns:  Articulation, speech and/or language delay, language development, oral motor function, auditory processing, developmental delay, feeding-swallowing, social/pragmatic language skills and fluency (stuttering).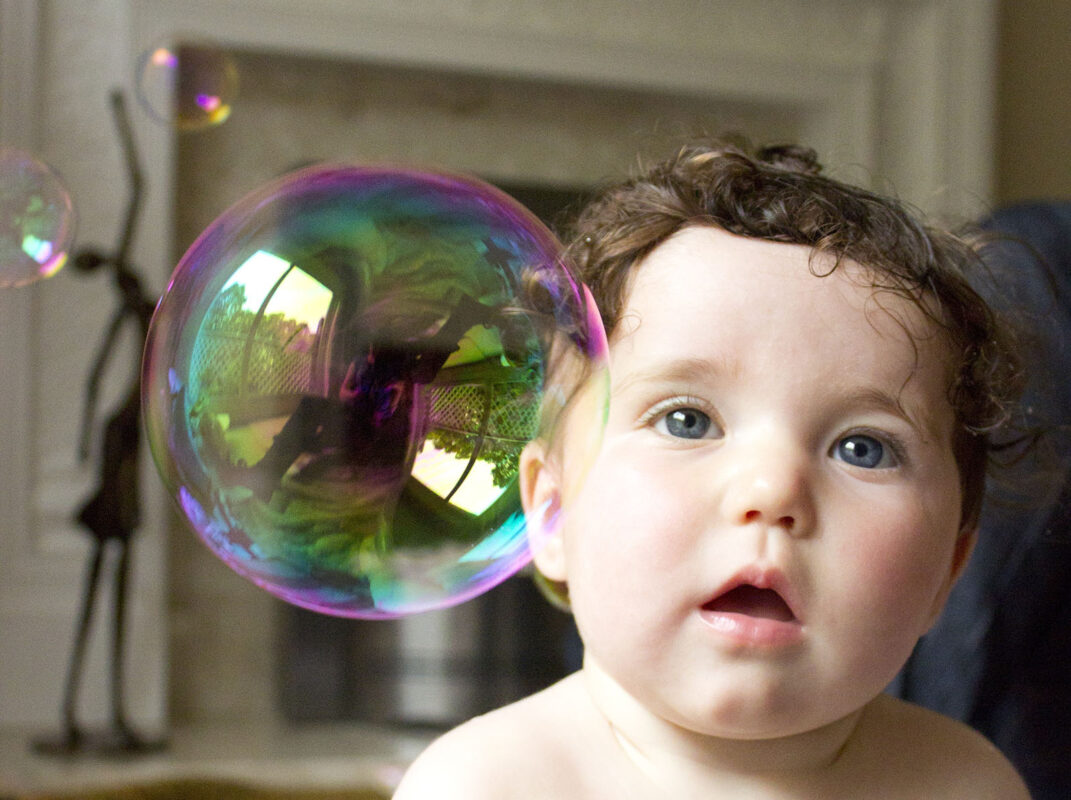 Common Referral Concerns Include
Articulation
An articulation disorder is a speech disorder where a person has difficulties with the way sounds are formed and strung together, usually characterized by substituting one sound for another (wabbit for rabbit), omitting a sound (ca- for cat), or distorting a sound (shlip for sip).
Oral Motor Dysfunction
The ability to use the oral mechanism for functional speech or feeding, including chewing, swallowing, or making specific sounds.
Language
A language disorder is when a child has trouble understanding others (receptive language), and/or sharing thoughts, ideas, and feelings completely (expressive language).
Phonology
A phonological disorder is a language-based speech disorder. A child with a phonological disorder demonstrates difficulty in learning and organizing sounds needed for speech production, or misrepresents sounds needed for spelling and reading.
 Hearing Loss / Deafness
When a person cannot hear as well as others. It can be present at birth (congenital), or become evident later in life (acquired). Children with hearing loss may have difficulty achieving speech and language milestones without early intervention.
Fluency (stuttering)
A person has a fluency disorder when speech is disrupted by involuntary repetitions and prolongations of sounds, syllables, words or phrases, and involuntary silent pauses or blocks, in which the stutterer is unable to produce sounds.
Voice
A person with a voice disorder has problems involving abnormal pitch, loudness, or quality of the sounds produced by the larynx (the voice box). For example: hoarseness.
Resonance
The quality of the voice that is determined by sound vibrating in the oral, nasal, and pharyngeal areas during speech. Abnormal resonance can occur if there is obstruction in one of these areas.
Speech-Language Therapy
During a speech and language assessment, a speech-language pathologist evaluates the child to determine the speech and language skills he or she needs to target in therapy. The therapist will determine a child's specific strengths and needs to establish an organized plan of treatment intervention. Speech-language pathologists also work closely with the family and caregivers of the child or client.
During a speech therapy session, the speech-language pathologist works one-on-one with the client or in a small group. During therapy, the client may do a variety of age-appropriate fun activities to target the goals that have been set. Depending on age, therapy may include language stimulation, computer, and/or drill activities.
Speech-Language Evaluation
A. Case History Form

B. Review of Prior Test/Reports

C. Parent/Caregiver Interview

D. Child Observation

E. Formal Testing (may include one or more of the following)

1. Motor Speech Production/Articulation Assessment, which may include examination of oral motor structure, voice, resonance, and fluency.

2. Comprehensive Language Assessment, including vocabulary, comprehension, fluency, syntax, reading, and/or writing.

F. Informal Assessment, which may include checklists, language sample, speech sample, and surveys.

G. Diagnosis and Description of Findings

H. Consultation and Recommendations
Everyone's journey through life is unique, and so too are their paths to healing and growth. We believe that each individual, with collaborative help should become the expert on their child's development so that they can monitor change and be in the driver's seat of their child's recovery and/or growth. For many of our patients, achieving this goal via traditional speech-language therapy centers has been impossible.  Some have called our services "concierge care," but we just call it honest, quality care, and see it simply as a return to common sense.  Speech Works by Elissa provides comprehensive, collaborative care on your terms. Isn't this the way it should be? 
Comprehensive and collaborative care. At Speech Works by Elissa, we don't believe a true diagnosis can be made or quality treatment provided without a deeper understanding of your child as an individual. Instead of several rushed weekly therapy sessions and limited-number therapy sessions favored by providers (who work on volume), we offer comprehensive speech-language care that starts with an in-depth understanding of your child's unique situation. We also believe that healthcare works best as a collaborative effort. No one has more of an interest in your child's health and development than you (the parent or caregiver), and we'd like to work with you to put your family, not insurance companies, in control of your own family's healthcare decisions.
TELEHEALTH SERVICES AVAILABLE: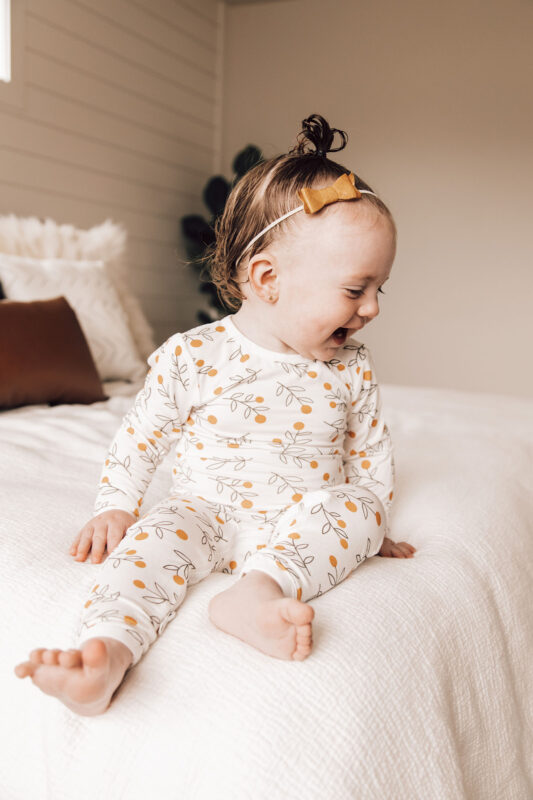 Free Initial 30 minute Telephone Consult
Full Speech-Language Evaluation
Full Auditory Processing Evaluation
Initial Screening Evaluation (evaluates most important concerns)
1:1 Direct Services
Parent/Caregiver Training Consultation
Video Review Consultation
ADDITIONAL SERVICES
School IEP Review
Sign Language or Cued Speech Training
Professional Continuing Education Classes
Availability and access. To better fit your busy schedule, we do our best to offer flexible therapy hours and will work with you to create a schedule that works for you. For first-time visitors and those in need of prompt attention, we will always do our utmost to manage timely appointments. As a commitment to those we treat, we make ourselves personally available for emergencies should they arise. We also make ourselves available for phone consultations should this prove necessary or more convenient. 
Increased sessions, increased time, and individualized attention. We keep the size of our practice limited for this very reason, so that we can schedule longer appointments and truly focus on you and your family's unique situation. While in large insurance-driven practices therapists can usually only see a patient for an allotted number of visits and only for shorter, prescribed time slots, at Speech Works by Elissa we will schedule as much time as needed for any particular patient. Insurance companies should not map out your treatment plan, you and your care provider should.
Responsiveness, with return calls made promptly. We understand that when you have a concern of any kind, you want to speak with your provider and get answers as quickly as possible. Because of our smaller patient list and just because we believe it's the right way to provide care, with Speech Works by Elissa you can be assured that not only will you get a return call in a timely manner by a therapist who knows you and knows your situation.
No travel, no waiting and no double booking. How often have you conscientiously made it to your therapy appointment on time or even early only to sit for the next hour waiting for your turn (to be called into another room to wait some more!). Not with Speech Works by Elissa. As we build our business and our reputation on quality of care, not on the number of patients we see in a day. At Speech Works by Elissa we do not make you wait. You're on time for your appointments and it's our commitment that we are too.
Benefits of TeleHealth services.
It's the right care at the right time and the right place with the right provider.
No transportation time or costs.

No need to take time off of work.

Eliminate child care issues.

On-demand options.

Access to Specialist.

Less Chance of Catching a New Illness.

No Time in the Waiting Room.

Better Healthcare services.
A final cornerstone of our care model is our payment structure. We do not accept insurance. This is not out of convenience for ourselves, this is because we have found that the type of thorough and proper care we choose to practice is impossible under the current managed health-care system in this country. This was not an easy decision for us to make, but we feel that it is for the best of our patients. We will however, walk you through the process in order to your insurance provider for reimbursement for treatment here at Speech Works by Elissa.
We look forward to working with you and wish you an abundance of progress.
Comprehensive Evaluations (Office, Travel  or  Telepractice)
A comprehensive evaluation is a great option for both local and out-of town families.  Standardized and/or non-standardized measures of specific aspects of speech, spoken and non-spoken language, cognitive-communication, and swallowing function, including observations and analysis of work samples can be completed. The formal detailed report written after an evaluation specifies results of this testing, each treatment objective and activity with  instructions tailored to the client's needs.  This is extremely helpful for other therapists or caregivers who may be implementing the activities in the home setting.  During the evaluation, the therapist will review the clients medical and developmental history, presenting concerns and current therapy routines, if applicable.  The client's sensory reactions, auditory processing, oral motor abilities, feeding habits and communication style will be assessed.  Areas of deficit will be identified and a treatment protocol developed.    A formal report, including results and all treatment activities, will be delivered to the client in 7 -14 days.  Caregivers and treating therapists are always encouraged and welcome to attend with the client.
Consultation  (Office, Travel  or  Telepractice)
Families and local therapists are trained during the client's appointment on how to complete the treatment objectives and activities in the home setting for a certain period of time. This period of time is determined as a team based on location, team member qualifications, child's rate of progress, child's level of functioning, family budget and team availability.  The therapist will demonstrate all treatment activities and provide those in attendance with hands-on learning opportunities throughout the consultation.  A full detailed report is delivered to client in 1 – 7 days later. This document serves as a resource to the client's program with step-by-step instructions on how to complete the treatment activities, information on when to move on to the next activity, and behavior recommendations for encouraging the client's motivation and participation. Between consultations families and team members are able to contact Speech Works by Elissa for updates, questions, or comments as your child progresses.
1:1 Treatment 
The therapist will provide direct therapy to the child 1:1 while demonstrating all treatment activities  to those in attendance and  with hands-on learning opportunities available throughout the session.  A formal report, including results and all treatment activities, will be delivered to the client within 24 hours.  A therapy session is a 30-60 min session where treatment objectives are addressed.   Frequency of therapy sessions varies for each client.  The frequency of service will be determined based on the client's need, implementation of activities by other therapists, and/or availability. Caregivers and treating therapists are always encouraged and welcome to attend with the client. 
Telephone Consultation
An initial 30 minute telephone conversation is free of charge.  The purpose of this telephone conversation is to review parent concerns, obtain specific concerns and child's level of functioning, provide a parent with other resources and recommendations as well as answer any questions  about speech-language development, Speech Works by Elissa's services. setting up an evaluation or therapy program.  Speech Works by Elissa is also available via telephone to review a client's current therapy program to provide additional advice or suggestions; discussing the client's progress and reviewing Individual Education Plans (IEP).  Any combination of Caregivers and/or treating therapists are welcome to participate in the phone consultation.
Telepractice or Live Videoconferencing (via Skype):
Videoconferencing and telepractice is available for families who are long distant or prefer not to commute. It can address any of the areas listed in "comprehensive evaluation", "consultation", and/or "1:1 treatment" above or also include demonstrations of therapy activities.  If a family has specific questions on how to implement a technique or questions regarding a client's responsiveness to a technique, these can be modeled "live" during the video conference. Caregivers and treating therapists are always encouraged and welcome to participate.  Details regarding which media option works best for your household will be determined prior to the conference time/date.  
Video Review
A video of the client may be submitted for feedback.  This is an option for clients/families who feel most comfortable recording a therapy activity in their familiar home environment without the pressure of a live videoconference.  A 45-50min session will be blocked by the clinician to watch the provided video and write up detailed feedback.  Prior to submitting a video the areas of concern/question will be determined to ensure the necessary footage is submitted.  Videos may be mailed directly to the office OR can be shared online.
What is Telepractice or Online Speech Therapy?
It is one of the most exciting and advanced method of providing speech therapy to individuals anywhere in the world. All you need is a computer with a webcam, microphone, and high speech internet connection. Therapy sessions take place face-to-face in real time. 
Why use Speech Telepractice Services?
There are many benefits to using Speech Telepractice Services:
Services can take place in the privacy of your own home or office.

No travel time or expense.

Services can take place any location with high speech internet connection.

Telepractice is efficient and effective.