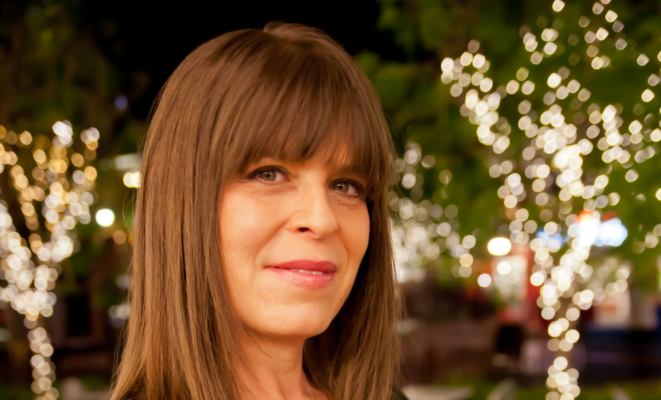 Elissa R. Mandel is the Founder and Executive Director of Speech Works by Elissa, previously known as Henderson Speech, Hearing & Language Center.  She is known for her unique specialties in the area of motor planning disorders, auditory processing, behavioral modification and aural rehabilitation. She has an overwhelming passion and desire to improve the quality and availability of speech-language-hearing services in Las Vegas, across the nation and around the world.  She currently services clients in Nevada, Florida and internationally.  In 2019, Speech Works by Elissa was accepted as a member of the Communication Disorders and Sciences faculty at California State University, Northridge as Clinical Supervisor for their fully accredited Masters of Science Degree in field of Speech-Language Pathology. She also has completed coursework to become a Certified Autism Spectrum Disorder Clinical Specialist (ASDCS).  
Recently, Elissa was appointed Outreach manager for The Aspie World. "The Aspie World" hosts one of the largest YouTube channels for Autism education covering a wide range of information, tips, and tricks for living with a diagnosis of Autism Spectrum. 
Elissa R. Mandel has over 20 years experience in the field of Speech and Language Pathology. Elissa R. Mandel, CCC-SLP, holds a Masters Degree in Speech/Language Pathology with a specialty in Aural Rehabilitation from Gallaudet University in DC and a Masters Degree in Special Education. She attended courses at St. John's University Doctoral Program in New York in the area of Instructional Leadership with an emphasis on Learning Styles. She has completed several courses for certification as Board Certified Behavior Analyst (BCBA) through Florida Institute of Technology's professional development program in behavior analysis with supervision provided by The Lovaas Center for Behavior Intervention. 
At Gallaudet University, she acquired fluency in American Sign Language (ASL) while residing in a deaf community, was first introduced to Cued Speech (CS) and was educated in bilingualism. In addition, she did her clinical practicum in the areas of Auditory-Verbal Training for children with cochlear implants, Applied Behavioral Analysis (a behavioral therapy approach) and Hippo-therapy (the use of a horse as a treatment tool).   
Elissa R. Mandel currently holds Nevada and Florida state licensure. She originally obtained her Teacher of Speech & Hearing Handicapped (TSHH) Certificate and licensure in New York State and Certificate of Clinical Competency from the American Speech and Language Association (ASHA). Her previous experience includes: working at the Clark County School District specializing with hearing impaired and autism programs. She also served as an expert witness in field of Applied Behavior Analysis for the Clark County School District as well as expert witness for private cases throughout Las Vegas.  In New York, she was employed at Board of Cooperative Education Services schools (BOCES) in Nassau County in a variety of special education facilities, staff at St. Mary's Hospital for Children of Bayside as well as owned a private practice. 
While in New York in 1993, she assisted in founding the Pal-O-Mine Equestrian Therapeutic Center, a non-profit organization renown in offering therapeutic horseback riding and Hippotherapy.   In 1996, she was appointed as Liaison by the National Olympic Committee at the Olympic Equestrian Venue during 1996 Paralympic Games in Atlanta, Georgia.   She also served as Sports Technical Officer for Equestrian under the auspices of the US Cerebral Palsy Athletic Association.
In 2005, she founded Henderson Speech, Hearing & Language Center in Henderson, Nevada.  Henderson Speech, Hearing & Language Center was a large private practice facility that offered speech therapy, occupational therapy and remedial reading services. She founded Speech Works by Elissa, LLC in 2010 in order to expand her practice across the nation and internationally.  She currently works in collaboration with many Applied Behavioral Analysis Home Program providers including but not limited to The Lovaas Center for Behavior Intervention.  Her combined treatment approach includes (but not limited to) auditory processing for reading and language, oral motor placement for verbal production using Lovaas influenced Applied Behavioral Analysis treatment across varied diagnoses and all ages.
Elissa R Mandel MS CCC-SLP, ASDCS, MS SpEd, TSHH